[ad_1]

Users of Walmart's app will soon be able to see how prospective furniture purchases would look in their homes and offices, thanks to new augmented reality technology.
The retail giant announced today a new "view in your space" feature, which will be visible on compatible home decor items in the Walmart app, allowing users to view an augmented reality version of a desk—or other potential purchase—in their room using a smartphone screen and camera. They'll be able to drag and drop an item to where it might be positioned, with its dimensions visible on-screen.
And since the company's proprietary AI is able to detect things like walls and floors, the piece of furniture won't simply be floating in midair (a common issue in competing apps); instead, it will sit realistically on the floor.
"We actually can physically understand the hard relationships with walls—where walls come together, where physical devices come together," says Cheryl Ainoa, SVP for new businesses and emerging tech at Walmart's Global Tech unit. "It was the thing we spent the most time on, because we felt that was critical for the customer in really making it usable."
The team behind the app also took steps to make it accessible to people with limited vision or mobility. Screen reader-compatible instructions guide people through using the new feature, and optional gesture navigation can be a boon to people who have difficulty navigating a traditional drag-and-drop interface, Ainoa says.
The new feature comes as customers have become more used to buying furniture sight unseen during the coronavirus pandemic, says Brock McKeel, SVP for site experience at Walmart U.S.
As the feature rolls out—it's expected to work with about 300 furniture and home decor products by July, with back-to-school and holiday items being added in the coming months—the company plans to track a number of traditional metrics to see if it reduces friction in customer shopping and purchasing, McKeel says.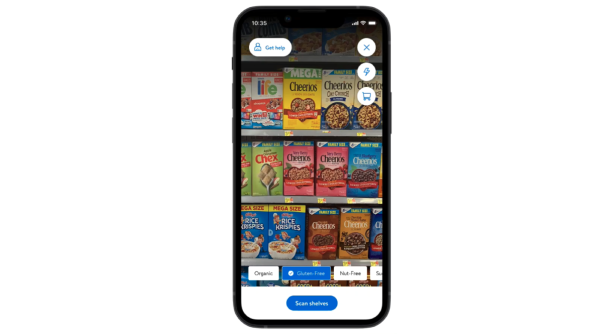 Ainoa says that Walmart will also track whether the feature leads to lower return rates—a sign that customers are having better experiences with a category of merchandise that often requires shipping or delivery and assembly before it can be fully experienced by the purchaser.
It's not the only AR feature Walmart is testing: The company is developing an in-store feature to allow customers to automatically highlight items on shelves that match certain criteria, like price points or ingredients. It already offers an app tool that lets users view clothes on a chosen model that matches their appearance. And Walmart-owned retailer Sam's Club recently released a virtual try-on feature for glasses available through its optical store.
"With anything that we do and how we prioritize our work," McKeel says, "it's all focused on the customer."


[ad_2]

Source link